Best Android Phones Under 8000 in Pakistan 2016
Brand

Rivo

Model

Phantom PZ8

Prices

Rs. 7,999

Rivo Phantom PZ8 Features
4.5 Inches, 540 x 960 Pixels, QHD IPS Display
Android OS, v4.4 (KitKat)
1.2GHz Quad Core Cortex-A7, Qualcomm Snapdragon, 200 MSM8212 chipset
GPU: Adreno 302
4GB built-in, 1GB RAM, microSD card (supports up to 32GB)
FM Radio, 3.5mm audio jack, MP4/WMV/H.264/H.263 player, MP3/AAC/WMA/WAV player, SNS integration, Google Talk, Games (built-in + downloadable)
Connectivity Features: Bluetooth, USB, WLAN (Wi-Fi 802.11 b/g/n), GPRS, EDGE, 3G
Dimensions: 137 x 66.3 x 9.8 mm
Weight: 127g
Dual SIM
Camera features: 12 MP, AutoFocus rear with LED Flash, Video and 5 MP front
2000 mAh battery, Talk Time up to 9 hrs, Stand-by up to 200 hrs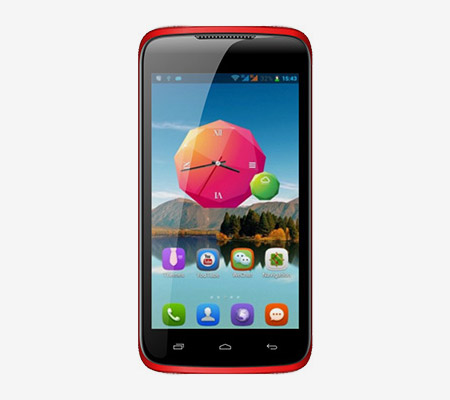 Brand

Calme

Model

Spark S20

Prices

Rs. 7,999

Calme Spark S20 Features
4.7 Inches, QHD Screen With OGS, Multitouch
Android 4.2.2 (Jelly Bean) OS
1.5 GHZ Quad-Core
GPS, Google Search, Maps, Gmail, Facebook, Skype, Youtube, Twitter, Yahoo, * 3D Cambered surface Design, Speakerphone
4GB built-in 1GB RAM, microSD Card (supports up 64GB)
3.5mm audio jack, Video player, audio player, Google Android Market, Games (built-in + downloadable)
Connectivity Features: Bluetooth 3.0, USB, WLAN (Wi-Fi 802.11, GPRS, EDGE, 3G
Dimensions: 139.9 x 69.9 x 65.3 x 9.1mm
Weight: 120g
Dual SIM
Camera features: 8 MP, Flash Light, Video calling, 2ndry 3 MP
18mAh battery, Talk Time up to 8 Hours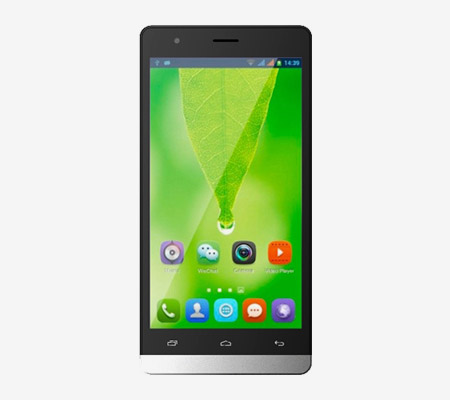 Brand

Calme

Model

Spark S30

Prices

Rs. 7,990

Calme Spark S30 Features
5 Inches, QHD Screen With OGS, Multitouch
Android 4.2.2 (Jelly Bean) OS
1.5 GHZ Quad-Core
GPS, Google Search, Maps, Gmail, Facebook, Skype, Youtube, Twitter, Yahoo, * 3D Cambered surface Design, Speakerphone
4GB built-in 1GB RAM, microSD Card (supports up 64GB)
3.5mm audio jack, Video player, audio player, Google Android Market, Games (built-in + downloadable)
Connectivity Features: Bluetooth 3.0, USB, WLAN (Wi-Fi 802.11, GPRS, EDGE, 3G
Dimensions: 144 x 71 x 8.7mm
Weight: 115g
Dual SIM
Camera features: 8 MP, Flash Light, Video calling, 2ndry 3 MP
1900mAh battery, Talk Time up to 10 Hours
Brand

QMobile

Model

Noir M82

Prices

Rs. 7,950

QMobile Noir M82 Features
4 Inches, WVGA LCD Display
Android OS, v4.4 (KitKat)
1.3 GHz Quad-Core Processor
4GB built-in, 1GB RAM, microSD card (supports up to 32GB)
FM radio, 3.5mm audio jack, MP4/WMV/H.264/H.263 player, MP3/AAC/WMA/WAV player, Google Talk, Games (built-in + downloadable)
Connectivity Features: Bluetooth, USB, WLAN (Wi-Fi 802.11 b/g/n), Wifi hotspot, GPRS, EDGE, 3G, HSPA
GPS + A-GPS support, Geo tagging, Google Search, Maps, Gmail, Youtube, Calendar, Torch, Speakerphone
Dual SIM
Camera features: 5 MP, LED Flash, Video, 2ndry VGA
3000 mAh battery, Talk Time up to 9 hrs, Stand-by up to 200 hrs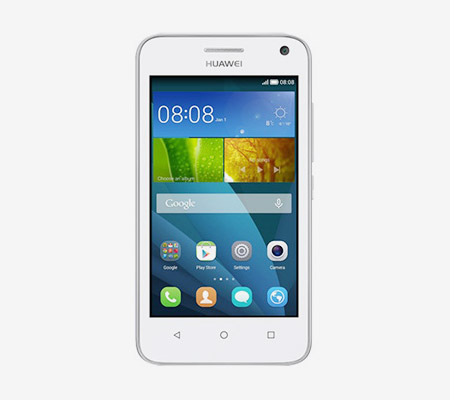 Brand

Huawei

Model

Y3

Prices

Rs. 7,899

Huawei Y3 Features
4.0 Inches, 480 x 800 pixels, WVGA LCD Display
Dimensions: 122.6 x 63.8 x 10.9mm
Android 4.4 (Huawei Emotion UI 3.0 Lite)
1.3 GHZ, MTK 6582M Processor
4GB built-in, 512MB RAM, microSD card(supports uo to 32 GB)
FM radio, 3.5mm Jack, MP3/WAV/eAAC+ player, MP4/H.263/H.264 player, Google talk, Games
Connectivity Features: Bluetooth, USB (microUSB v2.0), WLAN (Wi-Fi 802.11 b/g/n, hotspot), GPRS, EDGE, 3G HSPA
GPS + A-GPS support, Organizer, Document viewer, Photo viewer/editor, Voice memo/dial, Speakerphone
Dual SIM
Weight: 120g
Colors: Black, White, Red, Blue
Camera features: 5 MP, LED Flash, Video, 2ndry 2 MP
1730 mAh battery, Talk Time up to 8 hrs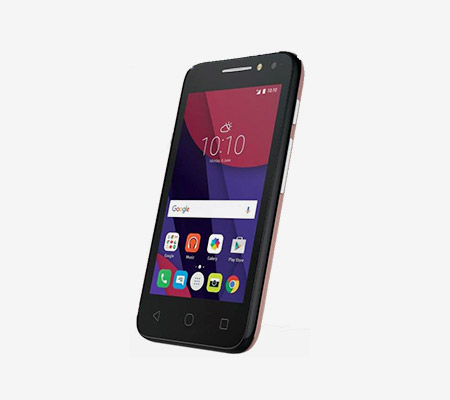 Brand

Alcatel

Model

Pixi 4

Prices

Rs. 7,850

Alcatel Pixi 4 Features
4.0 Inches, 480 x 800 pixels, TFT capacitive touchscreen, 16M colors, Multitouch
Dimensions: 121.3 x 64.4 x 9.7 mm
Android OS V4.0 (kitKat)
1.2 GHz Quad-Core Cortex-A7, spredtrum 7731M
GPU: ARM Mali400MP2
4GB built-in, 512MB RAM, MicroSD Card (support up to 32GB) (dedicated slot)
FM radio, 3.5mm audio jack, MP4/H.264 player, MP3/AAC+/WAV player, YouTube, Google Talk, Games (built-in + downloadable)
Connectivity Features: Bluetooth v2.1 with A2DP, USB (microUSB v2.0), WLAN (Wi-Fi 802.11 b/g/n, Wi-Fi Direct, hotspot), GPRS, EDGE, 3G HSP
GPS + A-GPS support & GLONASS, Dual-SIM, Photo/video editor, Document viewer, Google Search, Maps, Gmail, Document viewer, Speakerphon
Dual SIM
Weight: 125g
Colors: Black, White, Red, Blue
Camera features: 5 MP, autofocus, LED flash, Geo-tagging, touch focus, face detection, HDR, Video, 2ndry 2 MP
1450 mAh battery, Talk-time up to 7hrs, Stand-by up to 300 hrs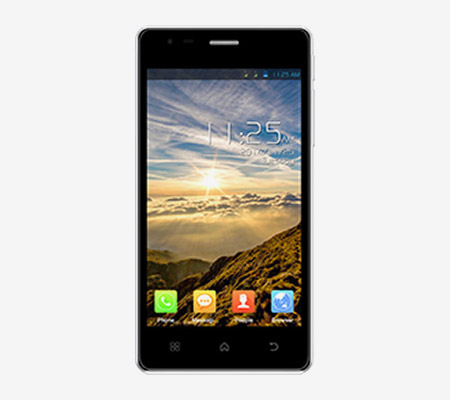 Brand

Voice

Model

Xtreme X2

Prices

Rs. 7,800

Voice Xtreme X2 Features
4.0 Inches, 480 x 800 Pixels, WVGA IPS Display
Dimensions: 125 x 62.4 x 8.9mm
Android 4.4 (KitKat)
1.2 GHz Quad-Core
4GB built-in, 1GB RAM, microSD card (Support up to 32GB)
Stereo FM radio, 3.5mm audio jack, MP4/H.264/H.263/WMV player, MP3/WAV/eAAC+/WMA player, Games (built-in)
Connectivity Features: Bluetooth , USB, WLAN (Wi-Fi 802.11 b/g/e), GPRS, EDGE, 3G
GPS + A-GPS support and GLONASS, Dual-Sim, Dual-Stand-by, Document viewer, Predictive text input, Speakerphone
Dual SIM
Colors: Black
Camera features: 5 MP, Autofocus, Flash Light, Video, 2ndry 2 MP
1700 mAh battery, Talk-time up to 7 hrs
Brand

QMobile

Model

Noir i3

Prices

Rs. 5,850

QMobile Noir i3 Features
4.5 Inches, IPS capacitive touchscreen
Android 4.4 (Kit Kat)
1 GHZ Dual-Core Processor
4GB ROM, 512MB RAM, microSD card (supports up to 32GB)
FM radio, 3.5mm audio jack, MP3/WMA/WAV player, Games (built-in + downloadable)
Connectivity Features: Bluetooth, USB, WLAN (Wi-Fi 802.11), GPRS, 3G
GPS + A-GPS support, Google Search, Maps, Gmail, Youtube, Calendar, Speakerphone
Dual SIM
Colors: Black
Camera features: 2 MP, LED Flash, Geo-tagging, Video, 2ndry Smart Camera
1600 mAh battery, Talk-time up to 7 hrs
Brand

Voice

Model

Xtreme V22

Prices

Rs. 5,500

Voice Xtreme V22 Features
4 inches, 480 X 800 Pixels, IPS Touchscreen, capacitive, Multitouch
Android 4.2 (Jelly Bean)
1.3 GHz Dual Core Processor
4GB built-in, microSD card (supports up to 32GB)
Stereo FM radio, 3.5mm audio jack, MP4/H.264/H.263/WMV player, MP3/WAV/eAAC+/WMA player,Viber, Whatsapp, Facebook apps, SNS integration, Games (built-in)
Connectivity Features: Bluetooth, USB, WLAN (Wi-Fi 802.11), GPRS, 3G
GPS + A-GPS support and GLONASS, Document viewer, Predictive text input, Speakerphone
Dual SIM
Colors: Black, White
Camera features: 3.2 MP, Autofocus, Flash Light, Video, 2ndary Digital Camera
1400 mAh battery, Talk-time up to 7.5 hrs
Brand

Haier

Model

Pursuit G10

Prices

Rs. 6,500

Haier Pursuit G10 Features
4 inches, 480 X 800 Pixels, IPS Touchscreen, capacitive, Multitouch
Android 4.4.2 (kitkat)
Dimensions: 124 x 64.5 X 9.0mm
1.2 GHZ Dual-Core Processor
4GB built-in 512MB RAM, microSD card (supports up to 32GB)
FM Radio, 3.5mm audio jack, MP4/WMV/H.264/H.263 player, MP3/AAC/WMA/WAV player, Google Talk, Games (built-in + downloadable)
Connectivity Features: Bluetooth 4.0, USB, WLAN (Wi-Fi 802.11 b/g/n), GPRS, EDGE, 3G (HSPA 21Mbps, 5.76 Mbps)
GPS + A-GPS support, Google Search, Maps, Gmail, Youtube, office, Calendar, Google Play Store, Speakerphone
Dual SIM
Colors: Black
Camera features: 5 MP, LED Flash, Video, 2 MP Front
1400 mAh battery, Talk-time up to 7.5 hrs
Brand

Lenovo

Model

A1000

Prices

Rs. 6,499

Lenovo A1000 Features
4.0 inches, 480 x 800 pixels, TFT capacitive touchscreen, Multitouch up to 5 fingers
Android 4.4.2 (kitkat)
Dimensions: 124.5 x 64 x 10.6 mm
1.3 GHZ Quad-Core, Spreadtrum SC7731
8GB built-in, 1GB RAM, microSD card(supports up to 32 GB)
FM radio, 3.5mm Jack, MP3/WAV/WMA/eAAC+ player, MP4/WMV/H.264/H.263 player, Google talk, Games
Connectivity Features: Bluetooth v2.1, A2DP, USB (microUSB v2.0), WLAN (Wi-Fi 802.11 b/g/n, hotspot), GPRS, EDGE, 3G HSPA 21.1/5.76 Mbps
GPS + A-GPS support, Organizer, Document viewer, Photo viewer/editor, Voice memo/dial, Dual sim, Dual stanby, Google Search, Maps, Gmail, YouTube, Calendar, Google Talk
Dual SIM
Colors: Black, White
Camera features: 5 MP, 2592 x 1944 pixels, LED flash, Video, 2ndry VGA
Weight: 132g
2000 mAh battery, Talk-time up to 11 hrs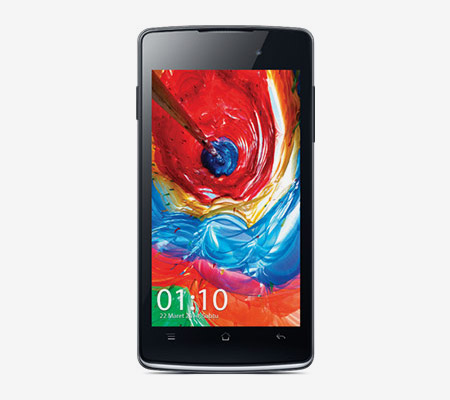 Brand

Oppo

Model

Joy

Prices

Rs. 7,500

Oppo Joy Features
4.0 Inches, 480 x 800 pixels, TFT capacitive touchscreen, 16M colors
Android OS, v4.2.1 (Jelly Bean)
Dimensions: 124 x 63 x 9.9mm
Dual-core 1.3 GHz Cortex-A7, Mediatek MT6572 Chipset, GPU Mali-400
8GB built-in, 1GB RAM, microSD card(supports up to 32 GB)
FM radio, 3.5mm audio jack, MP4/WMV/H.264/H.263 player, MP3/AAC/WMA/WAV player, SNS integration, Google Talk, Games (built-in + downloadable)
Connectivity Features: Bluetooth v2.1, A2DP, microUSB v2.0, Wi-Fi 802.11 b/g/n, DLNA, hotspot, GPRS, EDGE, 3G HSPA 21.1/5.76 Mbps
GPS + A-GPS support, Dual SIM, Face Unlock, Google Search, Maps, Gmail, Youtube, Calendar, Speakerphone
Dual SIM
Colors: Black, White
Camera features: 3.15 MP, LED flash, 720p@30fps, 2ndry VGA, Geo-tagging
Weight: 125g
Removable Li-Ion 1700 mAh battery, Stand-by Up to 280 h, Talk-time up to 7 hrs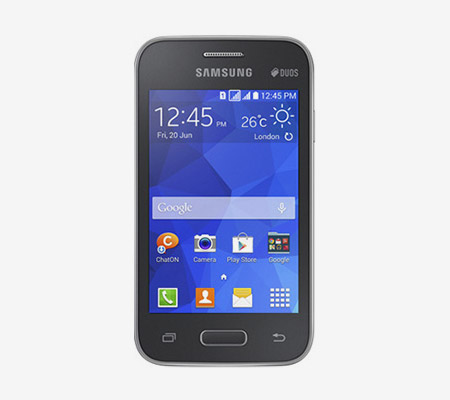 Brand

Samsung

Model

Galaxy Star 2

Prices

Rs. 6,800

Samsung Galaxy Star 2 Features
3.5 Inches, 320 x 480 pixels, TFT capacitive touchscreen
Android OS, v4.4.2 (KitKat)
Dimensions: 109.8 x 59.9 x 11.8 mm
1.0 GHz Processor, SC6815A Chipset
4GB built-in, 512 MB RAM, microSD card(supports up to 32GB)
Stereo FM radio, 3.5mm audio jack, MP4/WMV/H.264 player, MP3/WAV/eAAC+ player, YouTube, Google Talk, Image/video editor, SNS integration, Games (built-in + downloadable)
Connectivity Features: Bluetooth v2.1, A2DP, microUSB v2.0, Wi-Fi 802.11 b/g/n, DLNA, hotspot, GPRS, EDGE, 3G HSPA 21.1/5.76 Mbps
Document viewer, Google Search, Maps, Gmail, Calendar, Picasa integration, Image/video editor, Organizer, Predictive text input
Dual SIM
Colors: Iris Charcoal, White
Camera features: 2 MP, 1600 x 1200 pixels, Video (VGA 24fps)
Weight: 107.6 g
Removable Li-Ion 1300 mAh battery
2016 Best Android Phones Under 8000 Review
Android Phones – Running on World's Most Celebrated OS:
Android phones are the handsets powered by the World's most popular and celebrated mobile operating system, i.e. Android OS. It has been developed by Google in collaboration with the Open Handset Alliance (OHA). Since the release of Android's first commercial version in 2008, a number of updates have been launched. The latest version is Android 7.0 (Nougat) which was released in August 2016.
The phones powered by this operating system are usually expensive. But, owing to intense competition among various manufacturers, it is now easy to find such a phone at a reasonable price. In this article, you will come across the best Android phone under 8000 in Pakistan 2016.
Best Android Phones Under 8000 in Pakistan 2016:
The aspirants of Android handset have been very lucky in Pakistan. A number of Chinese mobile manufacturers have made the access of such advanced phones considerably easy for a low income buyer. However, you should not be charmed by unreasonably low price and be careful about the sub-standard phones.
A phone with low standard specs won't be able to support a heavy and demanding operating system, like Android. If the processor is incapable, the users have to face prolonged delays and difficulty in multitasking. Sometimes, even the light, ordinary tasks take a very long time and cause frustration.
Buying the best Android phones under 8000 in Pakistan 2016 is no more a dream – it's a reality. You can find the one so easily from a nearby retailer shop. Even more surprisingly, the interested buyers can get a high quality Android phone at a much lower price – sometimes, as low as only 5000 rupees.
Some of the best Android phones under 8,000 in Pakistan 2016 are being listed over here. Just go through their titles and brief description.
Rivo Phantom PZ8: Priced at around 8,000, the Rivo Phantom PZ8 is a slim and powerful phone. It runs on the high speed quad core processor. The 4.5-inch large display carries pleasant graphics. The front and back cameras measure 5 MP and 12 MP in their power, respectively.
Calme Spark S20: The Calme Spark S20 price in Pakistan is not more than Rs. 8,000. In exchange, you get a pleasantly large 4.7" display and all the other standard features which characterize the modern smartphones.
Calme Spark S30: Priced almost equal to its sibling S20, the Calme Spark S30 is an affordable smartphone with attractive specs. It stands superior to S20 especially in terms of display dimensions (5" screen), battery capacity (1900 mAh) and support for microSD card (up to 64 GB).
QMobile Noir M82: QMobile Noir M82 is an economical phone with a whole range of attractive features. For example, it carries a 4-inch large display and a 1.3 GHz quad core processor. As usual with different smartphone models from QMobile, it contains a capacious 3000 mAh battery to store a large amount of current.
Huawei Y3: The Huawei's is a budget friendly phone. It brings you a 4" display, 5 MP primary camera and other standard smartphone features against Rs. 7,899 Huawei Y3 price in Pakistan. However, if you compare Y3 with Calme Spark S30, the latter stands much superior.
Other Android phones priced under 8000:
Here are some other brands of Android handsets that are priced roughly Rs. 8,000 or below.
Alcatel Pixi 4
Voice Xtreme X2
Qmobile Noir i3
Voice Xtreme V22
Haier Pursuit G10
Lenovo A1000
Rivo Phantom PZ1
Qmobile Bolt T200
GFive President Smart 6
Mobilink Jazz Xplore JS500
Samsung Galaxy Star S5282
Samsung Galaxy Star 2
Qmobile A1
Oppo Joy
All these phones carry all the essential features that enable them to be placed in the category of standard smartphones.